Pokemon Scarlet and Violet allow players to run amok across the plains of Paldea, capturing Pokemon as they frolic through the thick grass and battling opponents in an endeavor to become the greatest Pokemon trainer ever. Raids are also reintroduced in Scarlet and Violet, giving fans the opportunity to battle their way through all the difficult Tera Star Raids that Pokemon has to offer.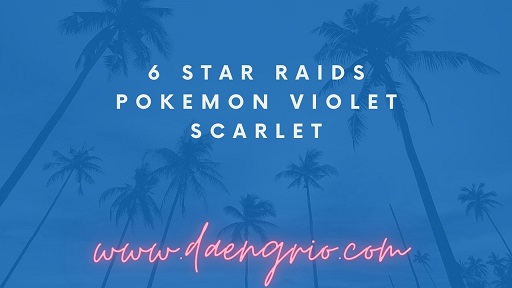 The players can anticipate facing Gym Leaders, the Elite Four, and discovering new Pokemon distributed over the island of Paldea. In addition, there are new Pokémon to capture and some returning favorites to combat. In Scarlet and Violet, there are an abundance of new features, as well as a plethora of repeating mechanics that have weathered the test of time.
Six-star Raids are extremely challenging and require Pokemon of a higher level to complete. To defeat these Raids, you'll need to employ every available strategy. How to unlock 6 star raids in Pokemon Violet and Scarlet
Finish The Gym Rematches
Finish The Ace Academy Tournament
Finish 5 Star Raids
After finishing these objectives, Jacq will contact you and offer you the chance to engage in more difficult Tera Raids with Black Crystals. You will be able to locate these raids on the map using the black glowing icons that appear where a raid would normally be, or by randomly searching for them online.