Apple Music Reached 100 Million Songs Registered – Apple Music's streaming service already has 100 million songs registered. According to reports, Apple Music has reached a new milestone. Apple Music now has more tracks than any other streaming service. This accomplishment comes more than seven years after the service's inception in June 2015.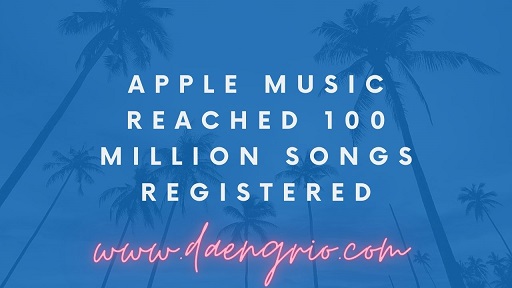 "It's more than just a number," Apple Music's head of global editorial Rachel Newman said in a press release. It also represents a significant shift in the business of how music is created, distributed, and consumed over the last two decades, according to Newman. In the 1960s, there were only 5,000 new albums released every day. In the last four years, the number of Apple Music songs has more than doubled, from 50 million in 2018 to 100 million in 2022.
Apple Music has established itself as the streaming platform with the largest music catalog, surpassing other music platforms such as Spotify, Amazon Music, and YouTube Music. Spotify now has 82 million music and podcasts, Amazon Music has 90 million songs, and YouTube Music has around 80 million songs, as previously reported.