Roskomnadzor, Russia's communications regulator, has asked Apple to explain why the VKontake (VK) app was removed from the App Store. According to Reuters, Roskomnadzor condemned Apple's actions, claiming that it had denied Russian citizens access to the VK application.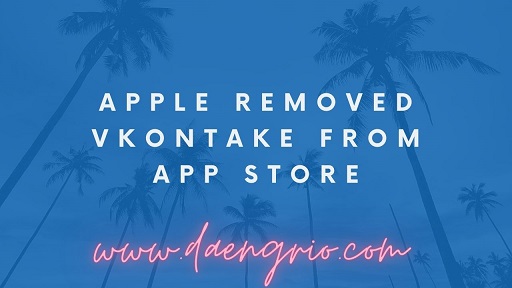 The VK company owns the VKontake service, which is frequently confused with Facebook. VKontakte is an application that must be installed on Russian mobile phones. Roskomnadzor also stated that Apple's actions were discriminatory and violated the country's freedom to communicate and access information.
Apple stated that the removal of the VK app was due to the company's compliance with the legal jurisdictions in which it operates. According to Apple, VK services are distributed by developers who are majority owned or regulated by parties approved by the UK government.
Apple complied with these rules by terminating the accounts of developers associated with VK applications. VK cannot be downloaded from anywhere, no matter where you are. The United Kingdom sanctioned VK CEO Vladimir Kiriyenko and his father Sergei Kiriyenko.
Sergei Kiriyenko is the Russian presidency's deputy chief of staff. VK claims that all of their apps, including VKontakte, that come pre-installed on the phone will continue to function. They are also continuing to support the iOS version of the app. Russia has blocked US-developed social media apps such as Facebook, Instagram, and Twitter.