Fitbit Smartwatch Confirms Devices Will Use Google Account – After being acquired by Google in January 2021, Fitbit continues to release new wearables in the same manner as before; there have been no significant changes to Fitbit since the acquisition. However, 2023 is anticipated to be a pivotal year for Fitbit.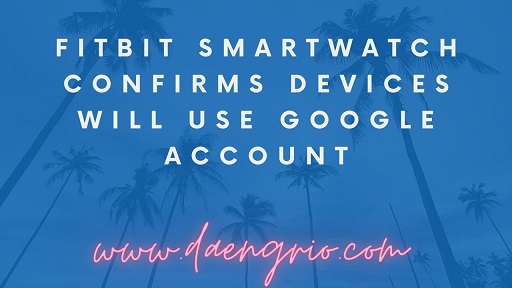 Rebranding as "Fitbit by Google" is merely a precursor to full integration. While the Fitbit brand will remain on future wearables, some proprietary software features will be replaced with Google services. For instance, customers who purchase one of Fitbit's current products are required to create a Fitbit account if they do not already have one. Obviously, it is free and there are no subscription fees or other hidden costs. Logging into the Fitbit app and connecting a wearable to sync data to your account requires a Fitbit account. However, Google accounts will replace Fitbit accounts in the near future, the company confirmed this week.
In 2023, Fitbit claims, customers will be able to use their Google accounts with wearables. This will provide Fitbit users with a single login for Fitbit and other Google services, improved account security, centralized privacy controls for Fitbit users, and additional Google features on Fitbit. While you can continue to use your Fitbit account with company wearables, certain Fitbit features will require a Google account, including signup and activation of newly released Fitbit devices and features.
If you currently have a Fitbit account, you will have the option of transferring it to your Google account or continuing to use Fitbit devices and services with your Fitbit account until it is no longer supported. In addition, Fitbit announced that Fitbit accounts will be supported until at least the beginning of 2025. Thereafter, a Google account is required to utilize your Fitbit device.