Google Phones Versus Samsung Phones Sales – Google has sold 27.6 million Pixel phones since its introduction in 2016, according to a report by market research firm IDC. Google's cell phone sales are only 1/10 of Samsung's sales in one year (2021), which means Google will need to continue selling Pixel phones for about half a century or more or 60 more years to catch up with Samsung Galaxy sales by 12 months.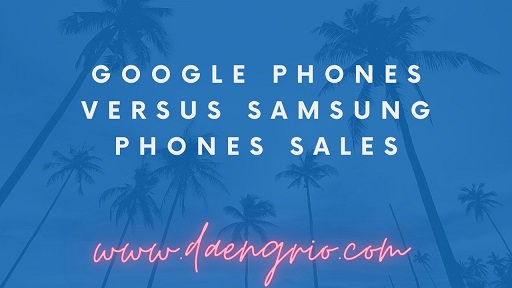 Thus, the notion that Google's Pixel line of phones represents the Android platform in the United States is a big mistake. Judging from the sales figures shared by market analysts, Google is still far behind Samsung. It's pretty sad for Google that its Pixel phones are hardly representative of the Android OS. The Pixel is said to never pose a threat to Samsung's mobile business, at least as long as Google doesn't build a wider global retail network.
The same is true for smartwatches powered by Google's Wear OS, where Samsung has had exclusivity over the latest OS versions for wearables for almost a year, and as such, it has the largest share of the Wear OS 3 market. Google is now trying to launch its first Pixel smartwatch, but it may face a major challenge catching up on sales of the Galaxy Watch. Given the poor performance of the Pixel lineup compared to the Galaxy brand, it's no wonder Samsung has leverage at Google, enough for the company to collaborate on developing Android 12L for Samsung's foldable devices.