Google Translate is no longer available in mainland China. According to the company, this decision had to be made because almost no one used it there. It stated that in August 2022, the Chinese-language Google Translate website received 53.5 million visits from desktop and mobile users combined.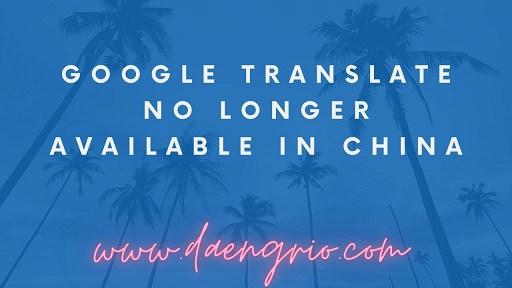 Although Google claims that it does not have a market in mainland China, users of the service are still quite high, according to web analytics platform Similarweb. "Due to low usage, we are discontinuing Google Translate in mainland China," Google said in a statement.
It is unclear whether the lack of users is a compelling reason for Google Translate to leave China. So far, it is clear that Google has a complicated relationship with the country. Not to mention the massive cyberattacks combined with excessive government censorship that forced US companies to withdraw their search engines from China in 2010.
It should be noted that Google Translate was reintroduced to China in 2017. Currently, the service has been discontinued, following in the footsteps of Gmail, Chrome, and Search. Despite the hostility, there were reports in 2018 that Google had built a heavily censored version of the search engine for the Chinese market, codenamed Dragonfly.
It is also said to obstruct certain forbidden topics, such as religion, human rights, and peaceful protests. Tensions between China and the United States have recently risen. The US has also imposed export bans on China, putting a halt to plans to develop its domestic semiconductor market.