How To Blur Video Background On Google Meet – Google Meet is an online face-to-face video communication tool developed by Google. This program is one of two new versions of the old version, the other two being Google Hangouts and Google Chat. During the pandemic, online meetings are very helpful for protecting yourself and those around you.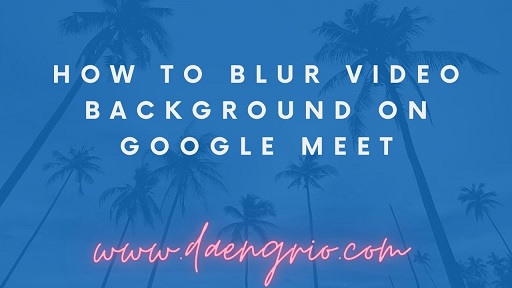 Now that Google Meet exists, it serves as an alternative by offering a variety of fascinating features. An intriguing feature is the ability to blur or blur the background when doing video teleconferencing. Google intends to offer greater attention to the participants without caring about the backgrounds utilized by other users. Here are the steps how to blur video background on Google Meet:
When you joined a Google Meet room, pick the icon with three vertical dots in the bottom-right corner.
The menu for enabling background blur will be available there.
Then simply enable it.
Then, the background behind automatically becomes a blur.
Here's the way How To Blur Video Background On Google Meet. Hopefully this information is useful and can be applied to your next Google Meet.