You may easily show the stuff from your phone on your TV screen if you've ever wished to. Many newer Android TVs offer the Google Cast function, allowing you to wirelessly connect your phone to your TV. This allows you to mirror your phone's content, including its screen and storage.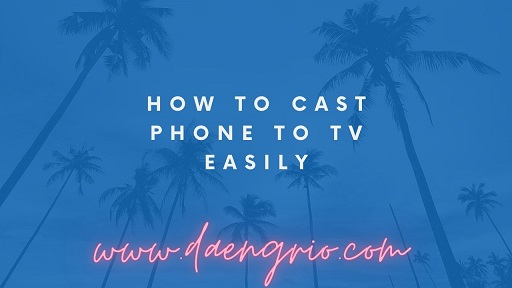 There are numerous benefits to doing so, including the ability to mirror the screen of your phone. However, there are certain limitations, such as the fact that your phone must be turned on at all times. If your phone's battery is getting low, this is not the best option. Fortunately, there are apps that can help with this issue. You can cast any content from your phone to your TV and watch it on a huge screen with a little skill.
You may also link your phone and TV with an HDMI connection. You must choose a cable that is compatible with the type of display you are using, the length of the connection, and whether or not you want to charge your phone before connecting it to the TV. There are numerous solutions available, so choose the best one for your needs.
Some apps provide screencasting functionality. Tap the square-shaped cast icon on your phone's screen to cast the video from your phone to your TV. Some apps, such as Netflix, will support this capability, while others will not. This option, however, is not available on Apple TV or Roku streaming devices. Before using this feature, make sure your device is Cast-compatible.
You'll also need a smart TV with an HDMI port and screen mirroring capabilities. A Google Home app or a Chromecast device is also required. In addition, if you want to use mobile data instead of WiFi, you'll need a mobile hotspot. Read the user manual to ensure that your TV will operate with your device.
The Google Home app is the best and most consistent way to screen mirror on Android smartphones. It is compatible with Roku TVs, smart speakers, and smart Blu-ray players. If you don't already have a Google Home, you can get the app from Google Play.
You can also use most Android devices' Screen Mirroring capability. It is compatible with the majority of video streamers and smart TVs, but not with Apple TV. Everything on your Android handset will appear on your TV when you use Screen Mirroring. Screen Mirroring does not require the devices to be connected to a Wi-Fi network.
A media stick is another option. These media streaming devices use HDMI or USB to connect your smartphone to your smart TV. You can also use a laptop HDMI plug to connect your phone to the TV.