Android parental controls are necessary if you have a child. Parents can restrict the number of apps their child can download and the amount of time they can spend on the device each day. Android parental controls are designed to make it easier for you to restrict the amount of screen time your children are exposed to.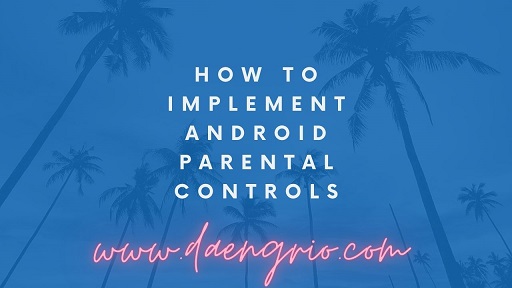 Installing the parental controls hub on your Android device is the first step. This must be done for each device. Open your Android device and navigate to the Settings application. The settings page will likely feature your profile photo and a "Family" option. Select the Family option and indicate that parental controls should be enabled.
Sign in to your Google account in order to enable parental controls on Android. Once you've created an account, you can determine the maturity level of apps that your child can download and select a PIN number for app purchases. Next, navigate to the profile of your child and enable "parental controls." Your youngster can only download apps that you have approved.
Second, you must reserve some time for your child. This will prevent your child from being constantly addicted to their cell phones. In fact, if they are having a good time, they won't even remember that they have parental controls on their Android cell phones. Finally, you should be aware that the majority of parental control apps are not free. The majority of them offer advertisements or other paid features, so you will likely need to purchase a premium version to have complete parental controls.
After configuring these parental controls, you will be able to monitor the content that your child views and downloads. If your child is still under your supervision, you can also limit the amount of time he or she spends using specific applications and games. You can adjust the maturity level of each app based on the age of your child.
After configuring parental controls, you may use the PIN code to modify the content that your child can view. In the Parental Controls settings, you may also limit the age at which your child can download apps and games. You can set restrictions for apps designed for both children and adults.
Through the Play Store, parents may set up parental controls on Android devices. To do so, navigate to your child's account and select "Parental controls." Notate any current settings so that you can make any adjustments in the future. If you are concerned that your child is using the device without your permission, you can disable the parental settings via the Play Store.
Google Play's parental controls are comprehensive. For instance, you may password-protect paid purchases and add your child to a family account to prevent them from downloading content without your permission.