To transfer music from a computer to a smartphone, you can either use a USB cable or the Camera or Media sync mode on the phone. In either case, you may view all files stored on your computer via your phone and then transfer music from computer to smartphone using the same techniques. After the transmission is complete, your mobile device and computer will be synchronized.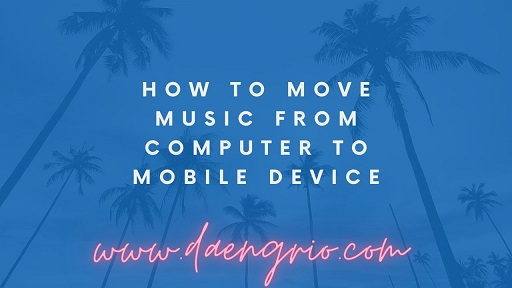 Windows Media Player provides multiple methods for transferring music from a computer to a smartphone. You can access the Sync list by choosing the Sync tab or clicking the Sync toolbar icon. To initiate the transfer, drag individual tracks or an album into the Sync area. To transfer a full album, simply select the album and drag its tracks into the same area.
The duration of the operation will depend on the speed of your USB connection and the quantity of files you choose to transfer. You can also launch a music player program on your Android device to access the music file. Utilizing task-specific software is a second, more dependable option. This form of software allows you to select the files you wish to transfer to your phone and stores them in its memory.
Cloud services are another option to transport music from a computer to a smartphone. Cloud services are ideal for this because they allow you to synchronize files across your PC and Android device. For instance, if you keep your music files on Google Drive, you can upload them using your Google account. This approach is compatible with additional cloud services, including iCloud and OneDrive. However, you must keep in mind that you must pay additional fees to gain access to greater space in these services. You should organize your cloud storage to save money.
After creating an iTunes account, you must provide your computer access to your music library. To do so, navigate to Accounts > Authorization. Then, wait until the transfer is complete. After the transfer, you can select a song from iTunes's Recently Added area on the left. Once the music has been transferred to your iPhone, you can download it by clicking the "Download" option.
Downloading Google Play Music is another simple method of transferring music from a computer to a smartphone. Google Play Music plays music using the Chrome web browser. To download the music, select the three dots icon after clicking on a song. You will then be able to transfer the file to your Android device.
AirDrop is another method for transferring music from a computer to a smartphone. Apple's AirDrop technology is compatible with iOS devices but may not work with Macs. AirDrop requires both WiFi and Bluetooth on both devices. You can access the Control Center application if you have an iPhone. Once that has been accomplished, simply navigate to your music files and drag them over the iPhone icon.