Using an Android smartphone or tablet, you may easily learn how to send and receive faxes. Sign up for the service by providing your Gmail, Facebook, or email address. Then, confirm your mobile number and hit the link labeled Send Fax. You can specify a fax number, attach files, and upload photographs from there. Alternately, you may scan and upload documents from your device, Dropbox, or Google Drive.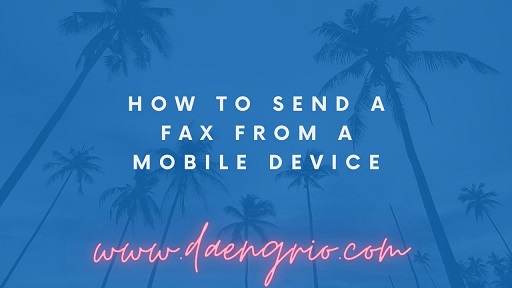 There are numerous fax applications for Android. Using Fax Burner, for instance, you can send up to five pages for free. You must create an account and possess digital versions of the papers you wish to fax. Fax Burner does not include a scanner, however it does provide a photo mode. Despite its restrictions, the app may be the finest option to transmit a fax from a mobile device.
Smartphone fax applications are compatible with both the Android and iPhone operating systems. However, you should ensure that your program is updated to the most recent version and that it meets the OS requirements prior to installing it. In addition, some fax service providers offer faxing using a web browser rather than an app. You should look for a mobile-friendly version of the website if you are using a mobile device.
To transmit a fax from a smartphone, download the service's app from the Google Play Store or the Apple App Store. After downloading the application, you will be required to enter your login and password. To use this application, you need need a fax account, which may incur a monthly fee.
You may even send faxes to several recipients from your smartphone. This functionality enables you to utilize your smartphone for both occasional and routine faxing needs. Using a fax application and an internet connection transforms your smartphone into a fully-functional fax machine.
Another service that enables you to send and receive faxes on your smartphone is MetroFax. Customers of MetroFax can download the application for free. The application enables you to send and receive faxes from anywhere. The application also permits the addition of cover page comments.