Lenovo Introduces Foldable Screen Laptop – Initially, in 2004, the US business IBM, which had held a stranglehold in the PC market, declared its plan to sell its PC division to Lenovo. It is envisaged that with this acquisition, Lenovo would be able to spread its wings in the West and rise to the position of third-largest PC manufacturer globally. Lenovo is still one of the most well-known companies and one of the biggest PC makers in the world. Lenovo not only sells PCs but also servers, laptops, imaging equipment, and smartphones.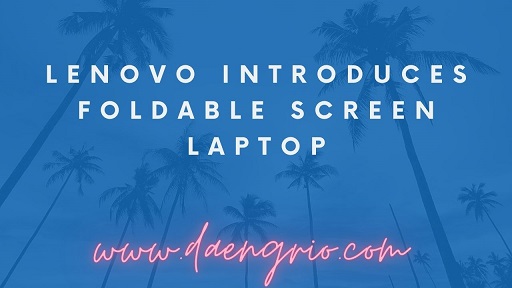 Recent announcement from Lenovo regarding the release of a laptop with a foldable screen was unexpected. However, Lenovo did not just release one device; it also formally unveiled the ThinkPad X1 Fold and ThinkPad X1 Nano at the same time.
The ThinkPad X1 Nano from Lenovo is incredibly lightweight. The size and layout of the laptop make this quite obvious. The ThinkPad X1 Nano is the lightest ThinkPad, weighing less than 1 kilogram.
This laptop will also be available, and it will be one of the most complete lightweight laptop packages available right now with the best performance, display, sound, and security. Breathtaking visuals are supported by a 2K screen with 13-inch low bezels and a 16:10 aspect ratio. Not only that, but the ThinkPad X1 Nano is the ultimate laptop for the hybrid workplace thanks to its ultra-lightweight design, great performance, stunning display, incredible acoustics, and connectivity to the future.
The ThinkPad X1 Fold is the first product in a brand-new class of personal computers that will push boundaries and transform how we use technology. Of course, following a roughly five-year procedure for the production of a portable but sophisticated laptop.
It not only offers a ground-breaking blend of portability and versatility that establishes a new computing category run on Intel Core processors with Intel Hybrid Technology. Additionally, it integrates the features of smartphones, tablets, and laptops into a single foldable PC, forever changing the way you work, play, create, and remain connected.
Now what do you say about Lenovo Foldable Screen Laptop? It is very tempting right?