The Logitech G Cloud Gaming Handheld officially launched its first game console product on Wednesday 21 September 2022. After the news broke a few months ago, it is now known that this product can be acquired through its website. The system, which is based on Android, interacts with the Google Play Store, Nvidia GeForce Now, and Xbox Cloud Gaming.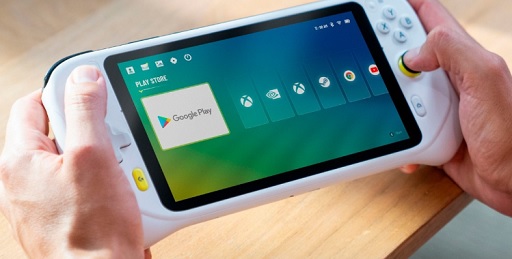 The Logitech G Cloud Gaming Handheld is believed to be powered by a Qualcomm Snapdragon 720G chipset with a clock speed of 2.3GHz. It also has 4GB of LPDDR4X RAM and 64GB of UFS storage. The battery capacity is 6,000mAh, with a USB C 3.1 port, an IPS 1080p screen, Bluetooth 5.1, an aspect ratio of 16:9, and a refresh rate of 60Hz. According to reports, the game tool may be played for up to 12 hours.
Unfortunately, the Logitech G Cloud Gaming Handheld lacks a MicroSD card, thus customers must rely solely on the product's proficiency with WiFi.
Customers will receive a Logitech G Cloud Gaming Handheld device, a power adapter, a USB cable (available in two versions, USB A or USB C), and a user manual as part of the sales package.
The handheld console, which was released in white with a few yellow elements on the sides, costs roughly IDR 5.2 million or $350 in the United States and Canada. The complement of the game gave a discounted promo of only $299 (22/9/2022) under the monitoring of the Digital Bisa team. Logitech, which worked with Tencent to develop its newest device, is thought to be a contender for the Nintendo Switch.
The Logitech G Cloud Gaming Handheld appears to be pretty simple in the photographs that have circulated. There are controllers on the right and left, as well as menu and home buttons. The screen is pretty large, and the hand position when playing games on this system is great and appears to be pleasant.
Logitech is a global corporation that manufactures a wide range of computer, laptop, and gaming equipment and has a large market in several countries, including Indonesia. The company, founded in Lausanne, Switzerland, is best known for its goods, which include mouse, keyboards, and gaming headsets.