Meta, a tech giant, is reportedly planning to lay off a large number of Facebook employees in the near future. This will affect 15% of all workers, or approximately 12 thousand.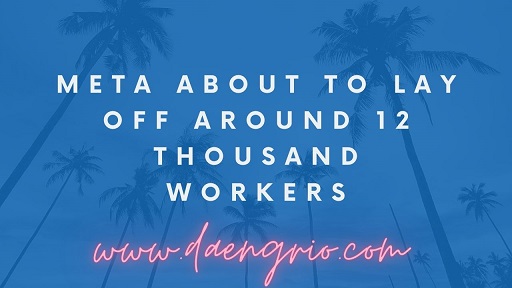 These mass layoffs will at the very least begin in the coming weeks. Several employees who did not want to be identified said the mass layoffs would be carried out quietly. Meta's decision to reduce the number of employees is said to be motivated by the company's stock price, which is falling by the day and has even dropped by 60%. This decision was made because efforts to halt recruitment were deemed futile.
Mark Zuckerberg, the founder and CEO of Meta, has explained that the social network is no longer hiring across desks, but this doesn't help much. As a result, more workers had to be let go. According to reports, Zuckerberg made these remarks during an internal employee call. Layoffs, according to Zuckerberg, will continue until next year.
"Over the next year, we intend to continue to reduce employee growth. Teams will be reduced so that we can focus our efforts elsewhere "Mark Zuckerberg stated. Zuckerberg announced a hiring freeze for certain Meta segments in May. He has, however, now extended the hiring freeze to all departments and ranks.