Meta is updating the Facebook feed, giving users the opportunity to tell them what kind of content they want to see. Later features will include 'Show more' and 'Show less' buttons beneath posts from the user's friends or content recommended for the user's feed.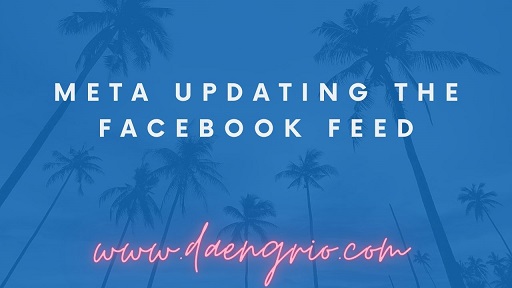 Users can upgrade or downgrade similar content to create a better feed of content that users want to see. This feature is intended to make users feel more at ease and encourage them to spend more time on the Facebook platform.
"By providing more ways to get categories directly into the feed rankings, we're making our artificial intelligence system smarter and more responsive," Meta explained in a blog post. This button will appear in each upload's three-dot menu as well as in the feed preferences settings.
According to Meta, there are already a number of different ways for users to tell Facebook and Instagram what they want to see and what will keep them coming back for more. Users can already hide posts on Facebook, according to Meta, which should encourage the platform to reduce the amount of related content.
Users can also customize their feed preferences by adding favorite friends or delaying posts from other users, groups, and pages. Instagram announced in August that it would be testing a feature that would allow users to list keywords and emojis that they were not interested in. In other words, Instagram is experimenting with a more precise method of signaling content preferences.