The iPhone 14 Is Riddled With Flaws –  Bugs or programming errors are frequently discovered in new smartphones. Many factors contribute to this, one of which is that the manufacturer is not mature enough to anticipate existing gaps. However, the presence of bugs is not a natural occurrence. Consumers will be irritated, especially if the bugs are in large numbers, which will, of course, raise concerns among potential buyers.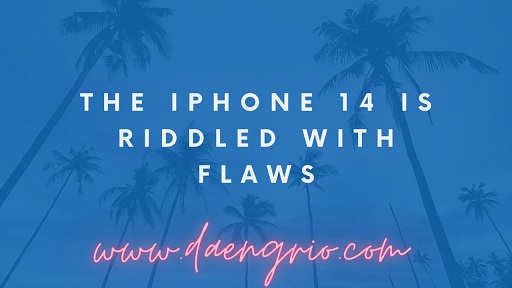 A number of iPhone 14 Pro users recently discovered numerous bugs in their newly purchased smartphone. They claimed to have discovered a bug that caused the smartphone to restart and caused connectivity issues. Some even claim that while charging, the smartphone restarts itself every 10 minutes. Another user reported the same problem on iOS 16.0.1 and 16.0.2.
Some of them experienced the same issue with their iPhone 14 Pro Max. Even after following the steps recommended by Apple Support, the problem persists. It should be noted that this is not the only issue with the iPhone 14 Pro. Many Verizon customers reported poor 5G cellular connections and calls dropping at random.
Verizon's network coverage isn't to blame here, as some of those affected claim that people in the same region on the same plan haven't had similar problems with other devices. On Verizon's network, at least 100 people have reported slow 5G speeds with the iPhone 14 Pro. Some iPhone 14 Pro users discovered earlier this month that using the camera with a third-party app caused the camera module to vibrate so violently that it made a buzzing or crackling sound.