TikTok recently released a set of new editing tools that allow users to easily customize videos, sounds, images, and texts. With the goal of allowing users to be more creative with the content they create. The update is now available to users in the United States (US) and most other parts of the world. TikTok conveyed this message.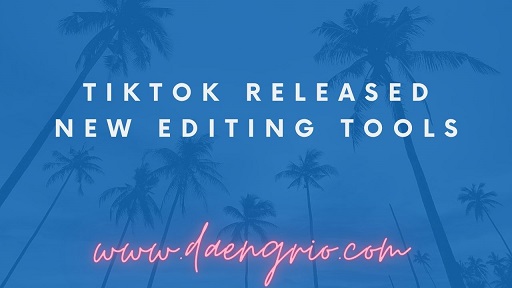 TikTok users can compose, cut, and split videos, as well as change the speed of video clips, edit sound, and add sound effects to the video content they create. Users can set the duration of the sound used in the video in video editing, then play the desired part of the sound for the created TikTok video. For the current trend, many users are editing the voice part.
Other new features include the ability to zoom in and out of individual clip frames, as well as the addition of photo and video sets for picture-in-picture and video-in-video stacking. TikTok's new Photo Mode also allows users to automatically share images by adding background music to the image. This new feature is intended to allow users to share high-quality images within the app.
Longer descriptions can be added to videos and user-generated content in Photo Mode. Each post can now have up to 2,200 characters. "We hope that with the extra space, creators will have more room to build the stories they want to share," TikTok said. It was previously reported that TikTok is preparing to launch a live shopping service in collaboration with Los Angeles-based TalkShopLive.
The increased character count can also help content creators optimize their content for search. In fact, people prefer to use TikTok as a search engine for new ideas or creations. TikTok is the best-selling non-gaming app on the App Store and Google Play when combined with its Chinese partner Douyin, earning an estimated $914.4 million across the two stores in the current quarter.