Tata Cliq is an online shopping platform. It enables you to sell things online and provides numerous promotions and discounts. The organization provides a money-back guarantee to its consumers. Over 30000 real products from 400+ companies are available on the platform. External brands are also sourced directly from manufacturer warehouses. It personalizes purchasing experiences by utilizing real-time data.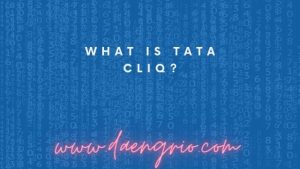 Tata CLiQ provides free shipping on popular items. Customers can earn a discount by entering a promo code during the checkout process. Tata CLiQ also has a 30-day money-back guarantee. As a result, you have 30 days from the date of receipt to return any product purchased from the site. Customers can also get discounts by using Tata Cliq gift cards.
Tata CLiQ offers a product pricing calculator to assist you in locating the cheapest price. If you have any questions, you may also contact customer care. You can also access your order history and shipment details. You can pay with a credit card, a debit card, or a mobile wallet.
Tata CLiQ is an e-commerce platform launched to fulfill India's expanding consumer demand. It carries over 30000 genuine products from over 400 brands and provides exclusive products through its partner stores. The company believes in the Omni-channel concept, which allows customers to shop online and then in-store, or vice versa. Hugo Boss, Armani Jeans, and Jimmy Choo are among the brands with which the firm has collaborated. It includes a 30-day return policy and free shipping.
Tata Cliq offers a product listing quality checker to assist you in resolving issues with your product listings. Furthermore, Tata CLiQ offers a visual search function that allows you to identify products that meet your criteria. The company also provides a barcode scanner to assist you in identifying and tracking products. You may also search for products using native voice search. Tata Cliq uses real-time data to tailor your purchasing experience.
Tata Cliq provides a fantastic customer service team that is available 24 hours a day, seven days a week. Customer support at Tata Cliq can also assist you with exchanges and reimbursements. The phone number to reach them is 022 4088 5722. Tata Cliq handles customer-facing solutions with Adobe Target.
Tata Cliq provides an EMI option to its consumers, allowing them to make purchases on a no-cost EMI basis. Tata Cliq also has a 30-day return policy, allowing customers to return items for free. Customers can enquire about a product's return policy by contacting customer service or their partner stores.
Tata CLiQ's logo is a magnifying glass, which emphasizes the company's concentration on curating the best products. Giorgio Armani, Coach, Burberry, Hugo BOSS, and Jimmy Choo are among the 14 international luxury brands with whom the company has collaborated. Customers can purchase these brands through the Tata Cliq online store. Many of these brands also have it as a distribution partner.
In India, Tata CLiQ has collaborated with a number of companies, including New Look, Lipsy London, Infinity Lingerie, Warehouse, Phase Eight, Quiz, and Oasis. It also has exclusive partnerships with 12 global brands.